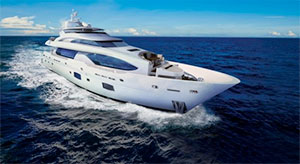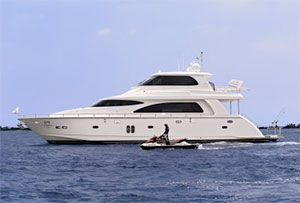 Horizon Motor Yachts Australia
Since its inception in 1987, Horizon has defined, perfected, and consistently exceeded the standards for design and craftsmanship in the world of luxury yachts.
Horizon has emerged as the leading Asian yacht brand in the luxury mega-yacht market and is rated in the top seven boat builders in the world.
Horizon Group turned heads once again at the 2nd Taiwan International Boat Show, held March 10th-13th, 2016, with the largest yacht on display at the show: a brand-new 2016 Horizon RP120 super-yacht.
Featuring a sleek exterior profile from U.S. designer JC Espinosa, the Horizon RP120 offers both luxury and functionality. She features a low-resistance hull for superior performance and her 26'2" beam provides extremely spacious accommodations and living spaces.